The Visiting Writers Series is named in honor of Hughlene Bostian Frank (class of 1968), a 2013 Appalachian Alumni Association Outstanding Service Award recipient, past member of Appalachian's Board of Trustees and the ASU Foundation and generous supporter of Appalachian State University.
Honoring the late newspaperwoman and writer Rachel Rivers-Coffey, the Rachel Rivers-Coffey Distinguished Professorship in Creative Writing annually sponsors the residency of a writer of national prominence at Appalachian State University. This position rotates among various distinguished authors of all creative genres; distinguished professors teach a creative writing seminar, conduct community outreach, and are featured annually in the Hughlene Bostian Frank Visiting Writers Series.
---
FALL 2018 SCHEDULE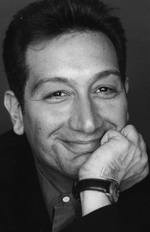 The Moises Kaufman visit has been postponed and all of the associated events cancelled. We hope to reschedule his visit for some time in the spring semester.
Monday, September 17
Common Reading Program Playwright
Moises Kaufman
(The Laramie Project)
Reading:
2-3:15 pm
Parkway Ballroom
420 Plemmons Student Union
(Appalachian Today article)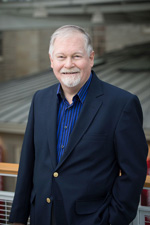 Thursday, September 27
Novelist, Poet, and Biographer
Robert Morgan
(Chasing the North Star; Dark Energy; Boone: A Biography; Gap Creek)
Reading:
7:30 p.m.
Table Rock Room
201B Plemmons Student Union
Craft Talk: Poetry and Voice: Interaction of Form and Speech
3:30-4:45 p.m.
Table Rock Room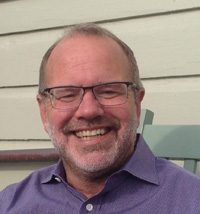 Thursday, October 4
Rachel Rivers-Coffey Distinguished Professor of Creative Writing
Travel and Ecology Writer
Peter Fish
(San Francisco Chronicle, AFAR, Houzz, Sunset Magazine)
Reading:
7:30 p.m.
Table Rock Room
201B Plemmons Student Union
Drop-in Reception
6-7:15 p.m.
Price Lake Room
201A Plemmons Student Union
Craft Talk: Questions of Travel: Creating a Sense of Place in Non-Fiction and Fiction
2-3:15 p.m.
Table Rock Room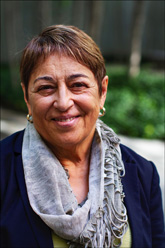 Thursday, November 8
Poet
Toi Derricotte
(The Undertaker's Daughter; Tender; The Black Notebooks)
Reading:
7:30 p.m.
Table Rock Room
201B Plemmons Student Union
Craft Talk: Write One Poem: Change Your Life
3:30-4:45 p.m.
Table Rock Room
---
The Fall 2018 Hughlene Bostian Frank Visiting Writers Series is supported by:
• Appalachian State University Foundation, Inc.
• Appalachian's Office of Academic Affairs
• College of Arts and Sciences
• Common Reading Program
• Department of English
• Office of Multicultural Student Development
• University Bookstore
• Belk Library
• Appalachian Journal
Business sponsors are:
• The Gideon Ridge Inn
• The Red Onion Restaurant
• The New Public House & Hotel
Community sponsors include:
• John and the late Margie Idol
• Paul and Judy Tobin
• Alice Naylor
• Thomas McLaughlin
Admission to all VWS events is free and open to the public. Parking is free on campus after 5 p.m. We recommend the Library Parking Deck on College Street (from King Street, turn down College Street at the First Baptist Church). To reach the Student Union, cross College Street and follow the walkway between the chiller plant and the University Bookstore, passing the Post Office and entering the Student Union on the second floor. For further parking information or a map, please see parking.appstate.edu
For further information on the Fall 2018 season, please email weinbergsc@appstate.edu.