The Hughlene Bostian Frank Visiting Writers Series and Appalachian Journal present the Spring 2020 season.
As of March 2020, all events for the remainder of the semester have been cancelled or will be postponed.


The Visiting Writers Series is named in honor of the late Hughlene Bostian Frank (class of 1968), a 2013 Appalachian Alumni Association Outstanding Service award recipient, past member of Appalachian's Board of Trustees and ASU Foundation, and generous supporter of Appalachian State University. The 2019-20 Visiting Writers Series is dedicated with gratitude to the memory of Hughlene Bostian Frank and her husband, William Frank, who passed away tragically in May 2019.
Admission to all events is free and open to the public. Book sales and signing will follow the talks and the readings.
PARKING is free on campus after 5 p.m. We recommend the Library Parking Deck on College Street (from King Street, turn down College Street at the First Baptist Church; opens at 5:30 p.m.).To reach the Student Union, cross College Street and follow the walkway between the chiller plant and the University Bookstore, passing the Post Office and entering the Student Union on the second floor. For further parking information or a map, please see parking.appstate.edu.
For further information on the Spring 2020 season, please email weinbergsc@ appstate.edu.
THE SPRING 2020 HUGHLENE BOSTIAN FRANK VISITING WRITERS SERIES IS SUPPORTED BY:
Appalachian State University Foundation, Inc. • Appalachian's Office of Academic Affairs • College of Arts and Sciences • Department of English • Office of Multicultural Student Development • University Bookstore • Belk Library • Appalachian Journal
BUSINESS SPONSORS:
The New Public House & Hotel
The Red Onion Restaurant
The Gideon Ridge Inn
COMMUNITY SPONSORS:
John and the late Margie Idol
Paul and Judy Tobin
Alice Naylor
Thomas McLaughlin
---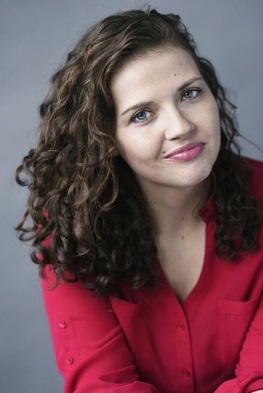 Thursday, February 27

Craft Talk: "On Publishing: Five Things You Need to Know Before You Publish"
Most writers produce work for an audience, but what steps must writers take before their work meets the world? This talk will address the craft practices and personal habits necessary to prepare manuscripts for publication.
3:30-4:45 pm Attic Window Room 137C, Plemmons Student Union
Reading: 7:30 pm Three Top Room 169
2019-20 Rachel Rivers-Coffey Distinguished Professor of Creative Writing Kayla Rae Whitaker returns following her fall residency to speak about her experiences in publishing and to read from her novel-in-progress. Kayla Rae Whitaker was born and raised in Kentucky. Her first novel, The Animators, was named a best debut novel of 2017 by Entertainment Weekly and a best book of 2017 by NPR, Kirkus Reviews, and BookPage. Her work has appeared in the Los Angeles Times, Lenny, Buzzfeed, Literary Hub, and elsewhere. She is a graduate of the University of Kentucky and of New York University's MFA program, which she attended as a Jack Kent Cooke Graduate Scholar. She lives in Brooklyn, New York.
---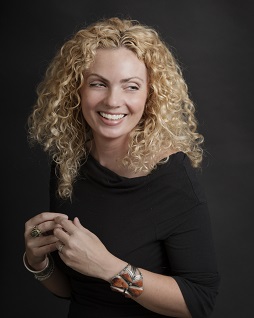 Thursday, March 19 - POSTPONED (rescheduled for Thursday, Nov. 19)

Craft Talk: 2-3:15 Beacon Heights Room 417, Plemmons Student Union
"Writing in the Age of Loneliness: Eco-Literature & the Writer's Task
We are now in the throes of a sixth mass extinction of plants and animals. Some call it the Antropocene, but biologist E.O. Wilson said it may be called by scientists and poets alike the Eremozoic, meaning "The Age of Loneliness." If we take the worries of climate change and habitat destruction seriously—and in this lonely age potentially bereft of our fellow creatures—how can we help but feel an incapacitating sense of hopelessness that threatens to render things like literature and poems utterly useless? In this intensive, we'll strive together to find ways past this potentially debilitating hurdle. We'll ask questions that instead of silencing ourselves will urge us on: What is our responsibility as writers to this epoch? Can the average working person with limited access to nature make any difference? How might we depict the suffering of non-human but sentient beings? How can one write about plants and animals without producing work that is sentimental, overly personified, flat-lined with facts, or, worse, rendered incapable of communicating from its own rage? What impact can we make with our words?
Reading: 7:30 pm Table Rock Room 201B
Nickole Brown received her MFA from the Vermont College, studied literature at Oxford University, and was the editorial assistant for the late Hunter S. Thompson. She worked at Sarabande Books for ten years. Her first collection, Sister, a novel-in-poems, was first published in 2007 by Red Hen Press and a new edition was reissued by Sibling Rivalry Press in 2018. Her second book, a biography-in-poems called Fanny Says, came out from BOA Editions in 2015, and the audio book of that collection became available in 2017. She was an Assistant Professor at the University of Arkansas at Little Rock for four years until she gave up her beloved time in the classroom in hope of writing full time. Currently, she is the Editor for the Marie Alexander Poetry Series and teaches periodically at a number of places, including the Sewanee School of Letters MFA Program, the Great Smokies Writing Program at UNCA, and the Hindman Settlement School. She lives with her wife, poet Jessica Jacobs, in Asheville, where she volunteers at a three different animal sanctuaries. Currently, she's at work on a bestiary of sorts about these animals, but it won't consist of the kind of pastorals that always made her (and most of the working-class folks she knows) feel shut out of nature and the writing about it—these poems speak in a queer, Southern-trash-talking kind of way about nature beautiful, but damaged and dangerous. The first of these new poems won Rattle's Chapbook Contest with the publication of To Those Who Were Our First Gods in 2018. A second chapbook from this project, an essay-in-poems called The Donkey Elegies, will be published by Sibling Rivalry in January 2020.
---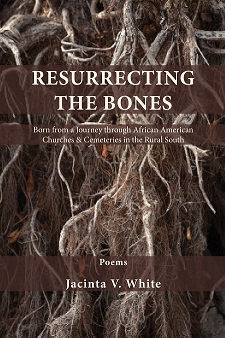 Thursday, April 2 - POSTPONED (rescheduled for Thursday, Sept. 17, 2020)
Craft Talk: 2-3:15 Table Rock Room 201 B Plemmons Student Union
Poet Jacinta White will discuss her process of exploring African American churches and cemeteries in the rural South and how that journey led to her most recent collection, RESURRECTING THE BONES. She will speak on the place of poetry as a research tool and how poetry not only helps us make sense of our world (and our perceived and realized place within it) but also how it stands within a historical context.
Reading: 7:30 pm Three Top Room 169 Plemmons Student Union
THE JUANITA TOBIN ANNUAL MEMORIAL READING
Jacinta V. White, the author of Resurrecting the Bones: Born from a Journey through African American Churches & Cemeteries in the Rural South (Sept. 2019, Press 53), attributes poetry to being her lifeline and began seriously writing after the sudden passing of her father in 1996. Jacinta's chapbook, Broken Ritual, was published in 2012 by Finishing Line Press In 2001, Jacinta founded The Word Project -- a company that uses poetry and art with groups to provide a space for self-discovery and healing. The Word Project is the parent company for the international, online quarterly Snapdragon: A Journal of Art & Healing. She is also the CEO of Deeper Dive Consulting, where she works with organizations and companies to build healthy workplace culture through leadership and professional development. Jacinta makes her home in Winston-Salem, where she recently received the city's Outstanding Women Leaders award.
Resurrecting the Bones is a book of poetry born out of the author's journey visiting African American churches & cemeteries in the rural South. Published by Press 53, the collection of 37 poems attempts to convey the impressions the poet received through her visits to churches and cemeteries in North Carolina, South Carolina, Georgia and Texas. http://www.resurrectingthebones.com/the-book--tour.html
---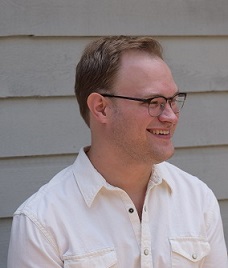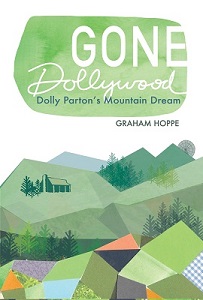 Graham Hoppe (Creative Nonfiction)

Thursday, April 23 - POSTPONED (rescheduled for Thursday, Nov. 12)

Craft Talk: 12:30- 1:45 Table Rock Room 201 B, Plemmons Student Union
Dollywood: Place and Persona. Graham Hoppe will speak with participants about approaching a public place like a theme park and approaching a public personality like Dolly Parton. He will touch on working with popular history, dealing with corporations and getting access (and how to push your narrative forward when you don't get access).
Reading: 7:30 pm Table Rock Room 201 B
Graham Hoppe writes about culture and history with a focus on food, music, and tourism. He is a graduate of the folklore program at the University of North Carolina at Chapel Hill. While at UNC he studied topics such as Cracker Barrel, firehouse dinners, and parking garages. His work has appeared in South Writ Large, The Ethnic American, Food Today Encyclopedia, The Southern Foodways Alliance, and Bit and Grain. He serves as the production editor for the North Carolina State Government News Service. His first book, Gone Dollywood: Dolly Parton's Mountain Dream, is available now from Ohio University Press. Raised in Indianapolis, Indiana, Graham currently lives in Raleigh, North Carolina.
Book Description: Country music superstar Dolly Parton's Dollywood is a 150-acre fantasyland that hosts three million people a year. What does it tell us about the modern South, and in turn what does that tell us about America as a whole? Hoppe blends tourism, public history, and personal reflection into an unforgettable interrogation of Southern American identity.