Career Information for Appalachian State English Majors
Where do English alumni work?
Graduates with degrees in English excel wherever employers value cultural literacy and the ability to read carefully, think critically, and write effectively. Because these skills are foundational to many pursuits and are always in demand, the English major is a particularly versatile degree on today's job market.
The Department of English recently searched a database of 2,137 Appalachian State undergraduate English alumni in the business-oriented social networking service LinkedIn and found 739 alumni there. The results of this survey demonstrate that our alumni are working across an impressive array of fields. See 2017 Career and Alumni Survey for ASU English Majors (PDF, 165 KB) for the full survey.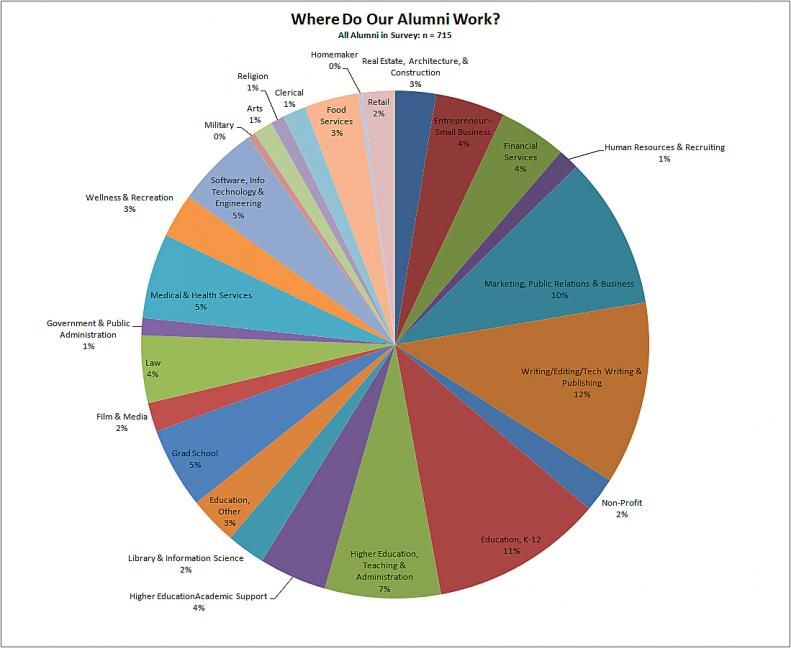 *The 5% of alumni in graduate school reflects only the percentage of our alumni in graduate school at the moment when the survey was conducted. Overall, 40% of our alumni have gone on to earn graduate and professional degrees at the master's level or higher.
Outstanding Performance on Tests to Get into Graduate School
English majors have traditionally performed extremely well on the Graduate Record Exam (GRE)—which is more or less like the SAT for getting into graduate school—scoring almost at the very top in two of the three areas of the test. English majors also excel on the LSAT for law school, the GMAT for entrance to MBA programs, and the MCAT for entrance to medical school. In fact, New York's Mount Sinai Medical School recently revamped their requirements to lure more English majors. Performance on these entrance exams speaks to the wide-ranging applicability of the skills learned by English majors—a versatility which easily translates to the job market.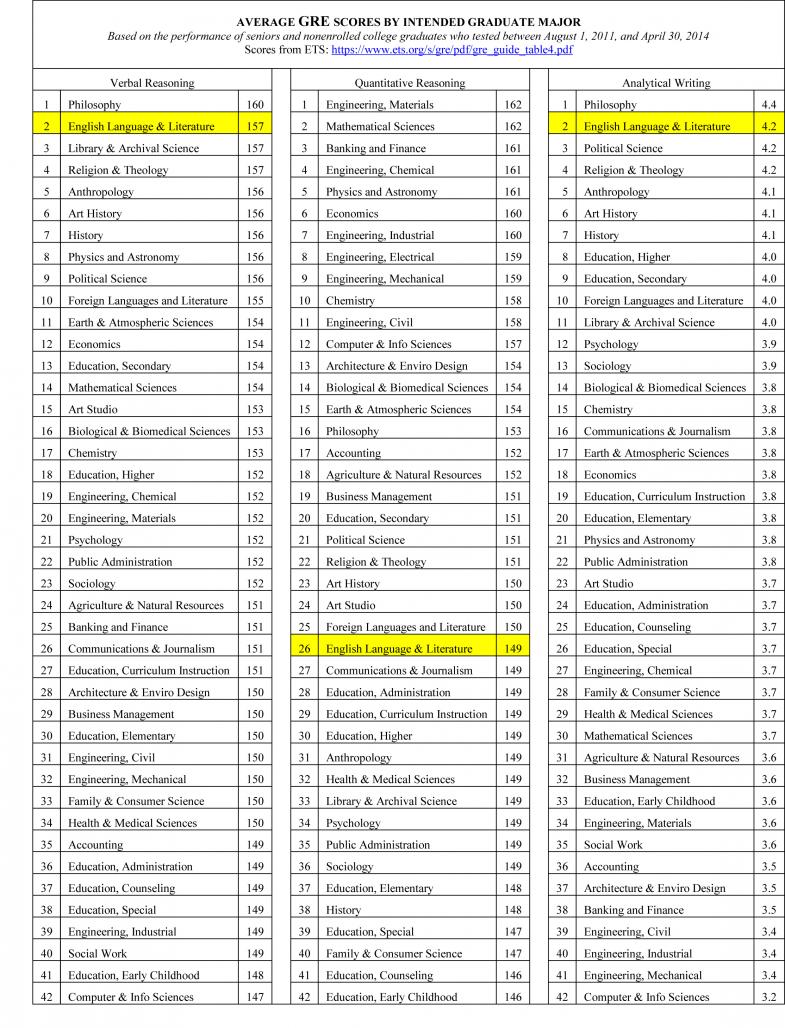 Want to see what our alumni say about how English prepared them for the job market? Click here.