Poet Jacinta White
Thursday, November 18:
Craft Talk: 2-3 pm
Embodied: Writing Across Memory, Time & Space
Reading: 6-7 pm
Table Rock Room, 201-B Plemmons Student Union

Jacinta V. White will speak to the importance of having the full writing experience: how does one blend mind, body, craft, and spirit in writing? Using her latest book — Resurrecting the Bones —as the background for this conversation, Jacinta will talk about her experience as a poet trying to capture the essence that may be too large for words.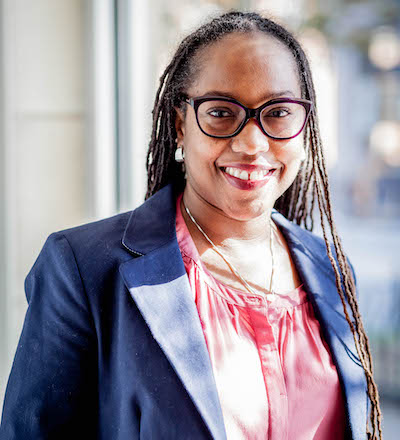 Jacinta V. White, the author of Resurrecting the Bones: Born from a Journey Through African American Churches & Cemeteries in the Rural South (2019, Press 53), attributes poetry to being her lifeline, and began seriously writing after the sudden passing of her father in 1996. In 2001, Jacinta found The Word Project--a company that uses poetry and art to provide a space for self-discovery and healing. The Word Project is the parent company for the international, online quarterly Snapdragon: A Journal of Art & Healing. Jacinta's chapbook, Broken Ritual, was published in 2012, by Finishing Line Press. Jacinta makes her home in Winston-Salem, NC, where she received the City's 2020 Outstanding Women Leaders award. She is a member of the Board of Trustees, Arts Council of Winston-Salem/Forsyth County and of the Advisory Board of the Salem College's Center for Women Writers, and is a North Carolina Arts Council Teaching Artist. Two of the poems from Resurrecting the Bones were featured on Garrison Keillor's The Writer's Almanac broadcast on consecutive days.




Jacinta White appeared as the first online reader in the Fall 2020 Hughlene Bostian Frank Visiting Writers Series. We are delighted to have the opportunity to bring her to campus for an in-person presentation.
https://www.resurrectingthebones.com/the-book.html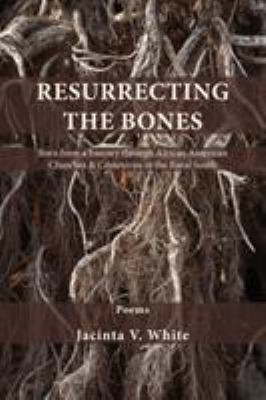 "Resurrecting the Bones is a divining rod guiding us past shores where ancestral ghosts have forgotten their names but still manage to write themselves home in between all the expressive lines in this collection. With a voice drawing its energy from an underrepresented perspective of religion and the black female body politic, Jacinta V. White offers the sharp notes of history, victimhood, and subjugation as a testament to the visceral injuries upon the backs and spirits of generations of African Americans". -Jaki Shelton Green
Appalachian State Library Guide to the Fall 2021 Visiting Writer Series Authors
Appalachian State Bookstore Guide to Jacinta White