Annette Saunooke Clapsaddle
Novelist Annette Saunooke Clapsaddle
Reading and Craft Talk: The Living Story
While reading is an intellectual and emotional activity, these two characteristics do not preclude a physical experience—they necessitate it. Our bodies both trigger and are triggered by sensory memory. We may not remember a conversation with a loved one, but our body remembers the coldness of their touch, how heavy the words felt in our ears, or the smell of their skin. Novelists seek to create narratives as integral to the body as memory. By employing our own bodies in the craft of writing to create new worlds, new experiences, and new energy, we empower our stories to invoke a corporeal experience. We will explore methods for infusing physical sensation into our writing through practice, observation, and structure.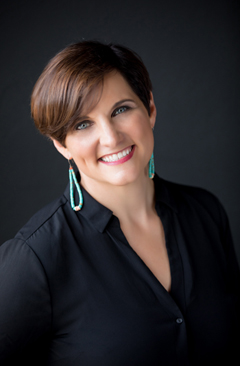 Annette Saunooke Clapsaddle, an enrolled member of the Eastern Band of Cherokee Indians (EBCI), resides in Qualla, North Carolina. She holds degrees from Yale University and the College of William and Mary. Her debut novel, Even As We Breathe (The University Press of Kentucky) was published in Fall 2020. Her first novel manuscript, Going to Water, was winner of The Morning Star Award for Creative Writing from the Native American Literature Symposium (2012) and a finalist for the PEN/Bellwether Prize for Socially Engaged Fiction (2014). After serving as Executive Director of the Cherokee Preservation Foundation, Annette Clapsaddle (National Board Certified since 2012) returned to teaching English and Cherokee Studies at Swain County High School. She is the former co-editor of the Journal of Cherokee Studies and serves on the Board of Trustees for the North Carolina Writers Network.
Even As We Breathe: A Novel
Nineteen-year-old Cowney Sequoyah yearns to escape his hometown of Cherokee, North Carolina, in the heart of the Smoky Mountains. When a summer job at Asheville's luxurious Grove Park Inn and Resort brings him one step closer to escaping the hills that both cradle and suffocate him, he sees it as an opportunity. The experience introduces him to the beautiful and enigmatic Essie Stamper -- a young Cherokee woman who is also working at the inn and dreaming of a better life. With World War II raging in Europe, the resort is the temporary home of Axis diplomats and their families, who are being held as prisoners of war. A secret room becomes a place where Cowney and Essie can escape the white world of the inn and imagine their futures free of the shadows of their families' pasts. Outside of this refuge, however, racism and prejudice are never far behind, and when the daughter of one of the residents goes missing, Cowney finds himself accused of abduction and murder. Even As We Breathe invokes the elements of bone, blood, and flesh as Cowney navigates difficult social, cultural, and ethnic divides. Betrayed by the friends he trusted, he begins to unearth deeper mysteries as he works to prove his innocence and clear his name. This richly written debut novel explores the immutable nature of the human spirit and the idea that physical existence, with all its strife and injustice, will not be humanity's lasting legacy.
"Both an astonishing addition to WWII and Native American literature, this novel sings on every level."
— Publishers Weekly Starred Review
"Even As We Breathe is a fresh, welcome, and much needed addition to the fiction of the Appalachian South and its neglected people and places. Clapsaddle creates characters with sensitivity, subtlety, humor, and warmth. A splendid debut by a writer well worth following." -- Charles Frazier
"Debut writer Annette Saunooke Clapsaddle lifts the curtain to show us a South we don't know, revealed through the struggles of Cowney Sequoyah, a young man growing up within the Cherokee Nation of far Western North Carolina, and yet another surprise setting when he takes a job at Asheville's fabled Grove Park Inn while it is being used by the US military as a place of internment for Axis prisoners of war during World War II. Even As We Breathe is a wonderful novel, complicated as life itself -- thrilling, mysterious, and finally, a revelation!" -- Lee Smith
Annette Saunooke Clapsaddle will also serve as the final judge for the 2021-22 Truman Capote Literary Trust Creative Writing Scholarship in creative prose.
Appalachian State Library Guide to the Spring 2021 Visiting Writer Series Authors
Appalachian State Bookstore Guide to Annette Saunooke Clapsaddle