VWS Fall 2022 Crime Novelist Scott Blackburn
Thursday, November 10
Reading 6-7:15 pm
Craft Talk 2-3:15 pm
Plemmons Student Union 169 Three Top Mountain Room
Library Guide to Scott Blackburn
Scott Blackburn is an English instructor and a 2017 graduate of the Mountainview MFA program of Southern New Hampshire University. He lives in High Point, North Carolina, with his wife and two children. When he is not writing and teaching, Scott enjoys training in combat sports such as boxing, Muay Thai, and Ju-jitsu, in which he holds a black belt. His debut novel, It Dies With You, was published in June 2022 by the Crooked Lane Books imprint of Penguin Random House.
https://www.scottblackburnwords.com
IT DIES WITH YOU
After his estranged father is murdered in an apparent robbery-gone-bad, prizefighter Hudson Miller unexpectedly inherits his father's business, a salvage yard called Miller's Pull-a-part. With his boxing career put on hold by a suspension, Hudson is desperate for money. He returns to his hometown of Flint Creek, North Carolina to run the yard, only to discover that the family business is far more than junk cars and scrap metal; it harbors a deadly, dark secret that will thrust Hudson into the fight of his life.
It Dies With You is a timely story about the long shadows cast by sins of the past.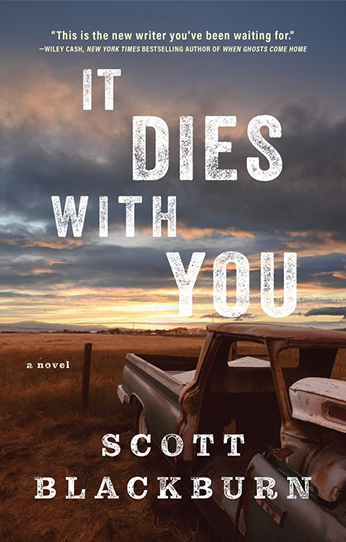 What People Are Saying
This is a great novel about bad decisions and second chances. Scott Blackburn has a burner of a book on his hands. He's a crime writer whose name you need to remember, and if you read It Dies With You I can guarantee you won't forget it. Fans of Michael Farris Smith, David Joy, Daniel Woodrell, and Chris Offutt, this is the new writer you've been waiting for.
--Wiley Cash, NY Times bestselling author of A Land More Kind than Home and When Ghosts Come Home
The 2022-23 season is dedicated to the memory of Amy Greer, beloved colleague and friend.