VWS Fall 2022 Environmental Writer and 2022 Rachel Rivers-Coffey Distinguished Professor of Creative Writing Leigh Ann Henion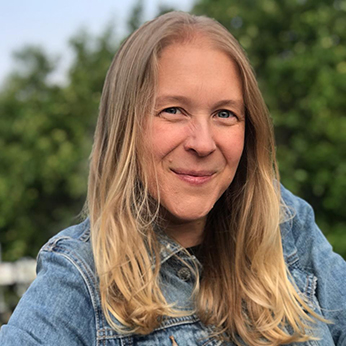 Thursday, October 13
Reading 6-7:15 pm
Craft Talk 3:30-4:45
Plemmons Student Union 201B Table Rock Room
Library Guide to Leigh Ann Henion
Leigh Ann Henion is the New York Times bestselling author of Phenomenal: A Hesitant Adventurer's Search for Wonder in the Natural World. The book is about how she chased eclipses, migrations, and other natural phenomena around the globe to reawaken her sense of wonder. Phenomenal was named an editor's pick by O: The Oprah Magazine, Backpacker, and Barnes & Noble Review.
Her forthcoming book, The Wilderness of Possibility: A Journey to Appreciate the Living Marvels of Darkness, will be published by Algonquin Books of Chapel Hill. The Publishers Marketplace Deal Report describes it as "A [nonfiction narrative] exploration of the night found in our own backyards—from blooming moon gardens to glowing foxfire to synchronous fireflies—making a case for embracing darkness as a fundamental and profoundly beautiful part of the world we inhabit."
Henion's writing has appeared in Smithsonian, Garden & Gun, Men's Journal, Southern Living, and The Washington Post Magazine, among other publications. She has received a variety of accolades for her work, including multiple Lowell Thomas Awards, and her stories have been noted in The Best American Essays, The Best American Travel Writing, The Best American Sports Writing, and The Best American Science & Nature Writing. An Alicia Patterson Fellow for 2020, Henion lives in Boone, North Carolina.
Henion will serve as the 2022-23 Rachel Rivers-Coffey Distinguished Professor of Creative Writing at Appalachian State in Fall 2022.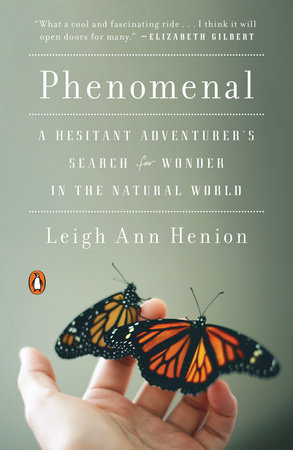 Even a cynic reading Phenomenal will yearn for a taste of wonder, because it...reminds us that we are all made of stardust.
--Sydney Morning Herald
Part travel memoir, part parenting manifesto, and part inquiry into those fleeting, extraordinary glimpses of something that left us groping for rational explanations in the quicksand of all-encompassing wonder.--O: The Oprah Magazine

A story of courage and strength, Henion's words conjure up the stardust of the ages, relating to all readers why we must adventure, leave our comfort zones, and discover the world anew...Henion pursues her quest with great integrity, and in turn, the reader does too, as we begin to see the mysticism and the true inherent wonder in her world—and in ours...Henion's text brings with it new questions and understandings, an alternative way of learning and being in the world. It is not just a telling, it is an un-telling.
--Literary Mama
The 2022-23 season is dedicated to the memory of Amy Greer, beloved colleague and friend.