VWS Fall 2022 Memoirist Neema Avashia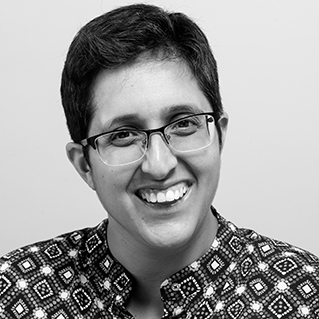 Thursday, September 29
Reading 6-7:15 pm
Craft Talk 3:30-4:45
Plemmons Student Union 201B Table Rock Room
Library Guide to Neema Avashia
When Neema Avashia tells people where she's from, their response is nearly always a disbelieving: "There are Indian people in West Virginia?" A queer Asian American teacher and writer, Avashia fits few Appalachian stereotypes. But the lessons she learned in childhood about race and class, gender and sexuality continue to inform the way she moves through the world today: how she loves, how she teaches, how she advocates, how she struggles.
Neema Avashia was born and raised in southern West Virginia to parents who immigrated to the United States. She has been a middle school teacher in the Boston Public Schools since 2003. Her essays have appeared in the Bitter Southerner, Catapult, Kenyon Review Online, and elsewhere. Her memoir, Another Appalachia: Coming Up Queer and Indian in a Mountain Place, was published by West Virginia University Press in 2022.
Another Appalachia examines both the roots and the resonance of Avashia's identity as a queer desi Appalachian woman, while encouraging readers to envision more complex versions of both Appalachia and the nation as a whole. With lyric and narrative explorations of foodways, religion, sports, standards of beauty, social media, gun culture, and more, Another Appalachia mixes nostalgia and humor, sadness and sweetness, personal reflection and universal questions.
"Readers may be Indian, Appalachian, and queer or they may be some or none of these things. No matter—Avashia's beautifully rendered prose contains insights to which everyone can relate."
--Still: The Journal
"Compelling and refreshing. . . . Appalachia needs more people like Neema Avashia."
--Daily Yonder
A breath of fresh air, a work that the public is in dire need of reading. Wide and expansive as the land the author calls home, this essay collection subverts the mainstream's hyperfocus on white male-dominated narratives from rural America and commands your attention from the first page to the last word.
--Morgan Jerkins, author of This Will Be My Undoing: Living at the Intersection of Black, Female, and Feminist in (White) America and Caul Baby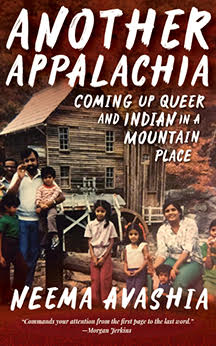 The 2022-23 season is dedicated to the memory of Amy Greer, beloved colleague and friend.