On September 3 we had the pleasure of hearing Appalachian writer Ron Rash speak about his work at the Hughlene Bostian Frank Visiting Writers Series. He has written 7 novels, 6 short story collections and a children's book. His awards include the Sherwin Anderson Prize and the Frank O'Connor International Short Story Award. Rash's Craft Talk began with a discussion on writing strategies, such as how "resonances" or "images beyond literal meaning" are great ways to start and end stories. Rash is also known for the time he spends researching as part of his writing process. He mentioned that when writers are researching, they must find "the fanatics of the world" in order to discover truly rare information and research. The final piece of advice Rash gave at the talk touched on point of view, recommending that if a story isn't working out, a writer should try changing the point of view the story is told in. By doing this, writers can experiment with the story and see different ways it can be told.
During his evening reading, Rash spoke about growing up near Boone. His family has resided in the region since the late 1700s, giving him a wonderful appreciation for the Appalachians and "the gift of solitude" that he so cherished growing up. When asked, he would give his younger self this advice:
"Though you can't imagine it now, there will come a time where you travel to the places you dream of, not just the States, but the continents too. You will look back on your life and realize the happiest and most amazing place you'll find is here."
His background and trajectory have shaped his writing into a style that appeals to audiences who desire a nuanced portrayal of this region.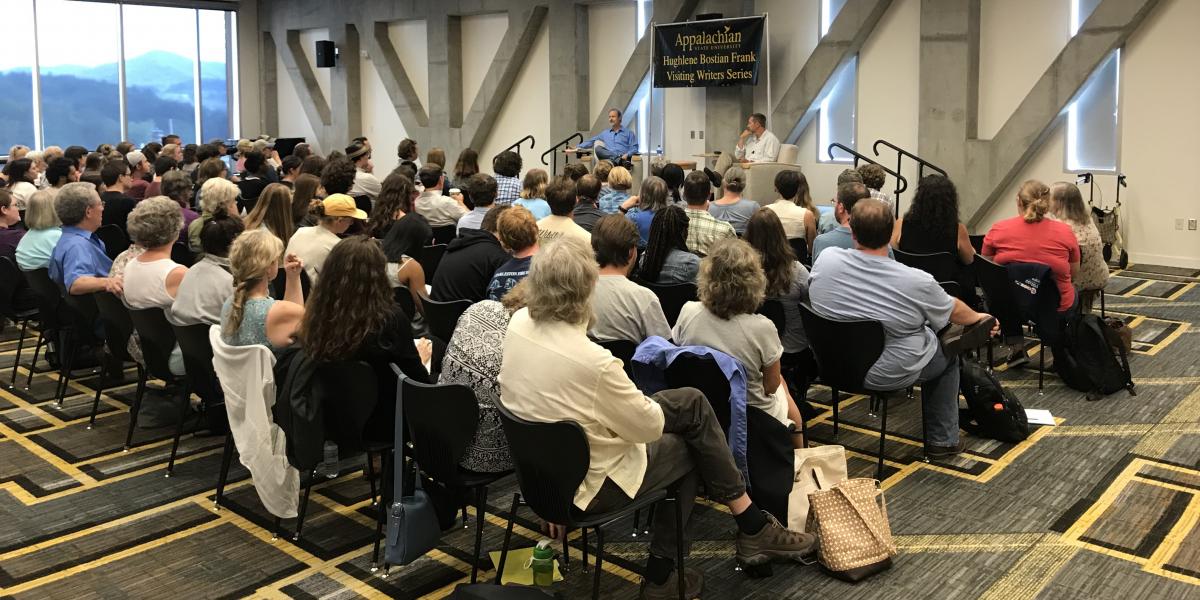 Article written and photos taken by Nathan Plybon and Justin Lovan.
Tags: