Posthumanism has (at least) two distinct meanings. Posthumanism, which is about humanism and why it would be such a good idea to get beyond it, and posthuman•ism, which is about what being human involves in a world of cyborgs and AI. There isn't always a whole lot of crossover in the bibliographies of the two fields, one being more concerned with ecology and the animal question, the other with cyborgs and AI. But both of them intersect in the indeterminate zone between the human and the non-human. And that is where the class will pitch camp.
Expect to read from among the following: Derrida, Agamben, Haraway, Adams, Deleuze and Guattari, Wolfe, Latour, Noyer, Molloy, Aristotle, Nietzsche . . .
Some key terms: humanism, transhumanism, the question of the animal, ethic of care, the anthropological machine, extended cognition, ecocriticism, (human)-animal studies, becoming animal, situated knowledges, animots.
The class will meet once a week on Zoom.
ENG 5540 Cultural Studies: Posthumanism
William Atkinson - W 5:00 pm- 8:00 pm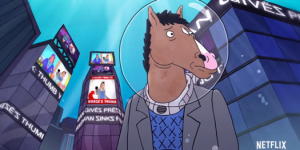 Tags: