María Hernández
María Hernández (she/they) is currently working on her EdD in Educational Leadership. Her research focus is on Borderlands theory and healing justice narrative for higher education transformation. María is an emerging poet with individual poems published in small subcultural literary presses. She earned her MFA in Creative Writing with a concentration in poetry from Spalding University's School of Writing in 2013. In 2009, she graduated from the University of Central Florida with a B.A. in English and a minor in religious studies. María has been a transient local to the Boone area since the early 90s but grew up mainly in south Florida. As a creative and professional, María is inspired by the power and potential words have to influence positive and just social movements. She enjoys supporting students in their journey to discovering and honing their authentic voice within their respective communities.
Sonia Adams
Sonia Adams is a native of New York City. Ms. Adams currently serves as an Adjunct Professor of English at ASU and St. John's University. She teaches courses in American multiethnic, diasporic, and world literatures. Professor Adams is also a PhD candidate at St. John's where she's at work on her dissertation study, focusing on Black Diasporic Feminist Literature. As an education practitioner, she's committed to social justice initiatives centered on equity, inclusion, diversity, and representation. Ms. Adams enjoys attending cultural events, spending quality time with family and friends, listening to podcasts and contemporary gospel and R&B music, writing poetry, and reading great works of literature.
Stacey Said
Dr. Stacey Said has been teaching English at the college level since 2008. Originally from Pennsylvania, she received her undergraduate degree in Secondary English Education from Penn State University and an M.A. in English, with a concentration in Professional Writing and Editing, from George Mason University. Her graduate internship work involved researching and writing for the United States Senate Small Business Committee on Capitol Hill. She also received her D.A. in Education from George Mason University, where her research efforts were focused on critical thinking within the first-year writing classroom, as well as transfer writing and relational listening. She has taught a variety of English courses, including developmental writing, first-year writing, grammar, literature, and business & technical writing. She has also taught at community colleges, as well as universities, including Texas Christian University, Arizona State University, and The University of Texas at Dallas. She now lives in the Dallas/Ft. Worth area and teaches online courses at Appalachian State University.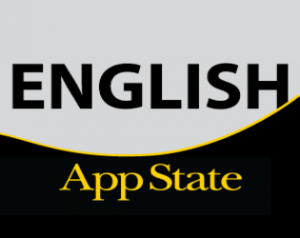 Tags: