The English Department has a new Administrative Support Associate: Andrea Pabón Thomas.
Andie graduated from our Creative Writing concentration in 2018 and she will be putting her excellent communication and people skills to good use as our department's receptionist and overall administrative facilitator. She's a native of Fayetteville of Puerto Rican descent and is a fan of the theater, role playing games, and loves cats.
As you may already know, Kaila Hill Riggins, who served us well in this role for the past 2.5 years, is now serving as our Office Manager.
So if you have any enrollment requests, need help with contracts, or have any other questions, Andie is here to help!
Here's her contact information:
Welcome to our department, Andie!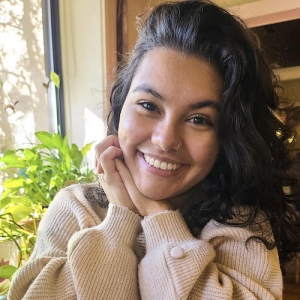 Tags: