A HUGE congratulations to Joseph Bathanti! Joseph is one of six people being honored this year with the North Carolina Award, the state's highest honor. This is an enormous honor and we couldn't be prouder of Joseph. Please join me in congratulating him and thanking him for everything that he does for the department, the university, the state, and for literature.
RALEIGH, N.C. -- The state's highest civilian honor, the North Carolina Award, will be presented to six distinguished North Carolinians Thursday, Sept. 22, at the Raleigh Marriott City Center. Governor Pat McCrory will present the awards at the 7 p.m. banquet and ceremony, following a reception for the recipients at 6 p.m.
The 2016 honorees include Joseph Bathanti of Vilas for Literature; Dr. Linda S. Birnbaum of Chapel Hill for Science; Robert J. Brown of High Point for Public Service; James C. Gardner of Rocky Mount for Public Service; Dr. Assad Meymandi of Raleigh for Fine Arts; and Dr. Aziz Sancar and Dr. Paul L. Modrich of Chapel Hill for Science. The awards are administered by the N.C. Department of Natural and Cultural Resources.
"It is an honor to pay tribute to these remarkable individuals who have made North Carolina better by their extraordinary involvement in this state," said Susan Kluttz, Secretary of the N. C. Department of Natural and Cultural Resources. "Each has enriched the lives of our citizens and propelled North Carolina onto the national and world stages."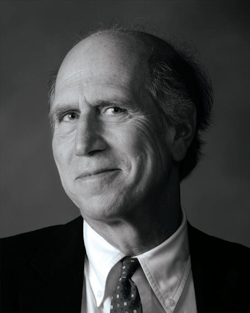 Joseph Bathanti has served as North Carolina's poet laureate and has written 10 volumes of poetry, three novels and a short story collection. He is the recipient of some of the state's most prestigious literary awards, and teaches creative writing at Appalachian State University. He is admired and respected by his literary peers. Bathanti came to North Carolina in 1976 to work for Volunteers in Service to America (VISTA) noting that he had a master's degree in English and no idea what work he wanted to do. His assignment was teaching at the state correctional facility in Huntersville. There he met his wife Joan who taught the Pittsburgh native about grits. His interactions with the incarcerated taught him the importance of allowing others to tell their personal stories. He came to love North Carolina and writes of this state and his native Pennsylvania equally. He serves as an ambassador of letters, and has worked with military veterans to tell their stories as well. Through all of his teaching posts and populations, he brings an appreciation for the human spirit and the humanity of us all.
Tags: