Leigh Ann Henion, recently titled the 2022 Rachel Rivers-Coffey Distinguished Professor of Creative Writing, joined us for her craft talk on her writing experiences and reading of her work. Henion focuses on environmental elements in her book Phenomenal: A Hesitant Adventurer's Search for Wonder in the Natural World, so it is no surprise that nature has been her main source of creative inspiration.
Henion urged writers to foster their curiosities, because she believes it can lead to the greatest of stories. She also proposed that curiosity is often not fostered in writing, because it leads to stories that can be more abstract or difficult to understand. However, this is because writers are not often given chances to use their curiosities, since they're difficult to perfect by the second or third rewrite, so they frequently give up on their curious stories.
"If you want to change the way people see the world, as stories do, you have to risk being a little bit unusual."
She also noted that many stories tend to focus on scarcity, but they should focus more on the abundance of the world: nature. By focusing on the abundance, writers can create an ecosystem in which they can germinate their stories, finding which pieces are most important to tell. This also gives writers a chance to find the best in themselves.
"You can take something toxic on an individual or cultural level, and transform it into an antidote for something that ails you."
Written by Kaylee Patterson
Photo by Leigh Ann Henion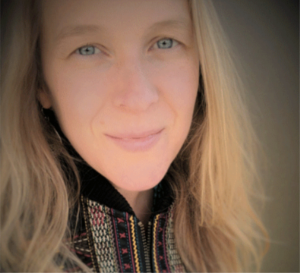 Tags: