ENG 3260: Community Writing
Savannah Paige Murray
Web-Low Hybrid | MW 2-3:15pm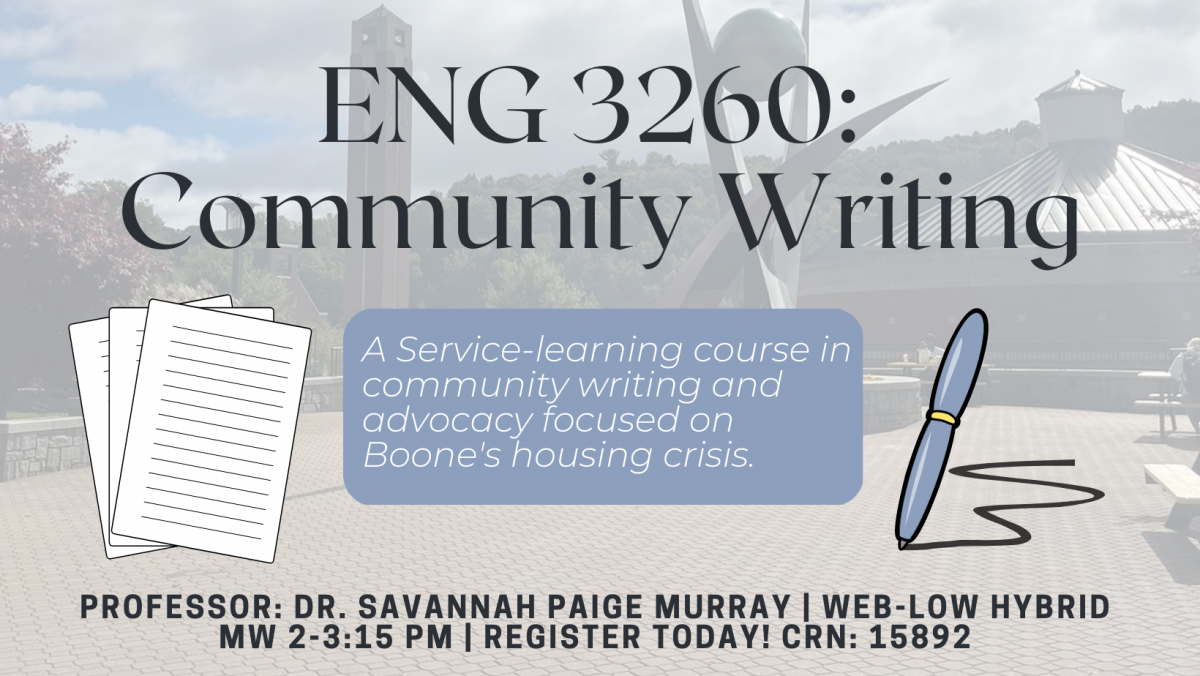 In this course, we will explore how communities engage with writing (broadly defined) to make decisions, address concerns, and create a sustainable future. Drawing from case studies in community writing within rhetoric and writing studies, students in this course will advance their understanding of the theories and methods that inform ethical and effective partnerships between universities and their communities. Students in this course will further advance their professional and technical communication skills in connection with a collaborative service-learning project. We will engage with relevant stakeholders and community partners in order to create real-world artifacts to help address this issue both in terms of our own campus and broader community. Prerequisite: RC 1000 or equivalent.