A little over a month ago, Emma Sikes self-published her book, Rabbit Hole with Amazon's Kindle Direct Publishing. This book contains a collection of short stories, pertaining to romance, mental health, as well as many other intriguing topics. Emma is a Creative Writing student in our department, and she was skeptical at first about a career as a writer, but the challenge of writing and publishing this collection of short stories, made her committed to this career path.
"It was different, and a lot to juggle with school and work. Amazon was a really easy way to get it published. The whole process took about 6 months."
The book itself has a theme that will interest college students, that being Emmas's goal audience. Although it has unique stories in each chapter, the bigger message she wanted to convey was that everything in life may be a risk, and for better or worse we must jump into "The Rabbit Hole."

This is what has led her talent to shine where all of us may see it, along with the success she still has to conquer. Emma's story exemplifies what it means to be a hard worker with a passion for something that she loves.


Written by: Tiffany Green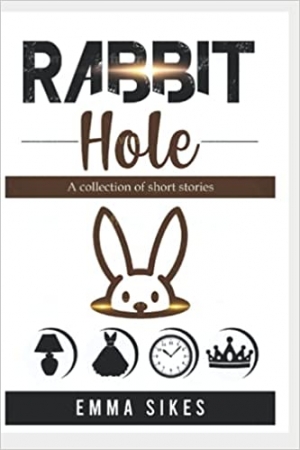 Tags: