Dr. Clarice Moran has joined our Department as an Assistant Professor of English Education and her love for the mountains, virtual environments in the classroom, and connecting with students shined through in my conversation with her.
Dr. Moran grew up going to the North Carolina mountains in Highlands and Franklin in the summertime. As a kid she fell in love with the mountains and always felt connected to them. When she moved to North Carolina with her husband, they knew that finding mountains was a priority. They took a trip to the Blowing Rock area and ended up buying property there. Nostalgia is in the air when she's up in the mountains; Dr. Moran kept no secrets about how much she loves teaching in Boone "I wake up, and I can't believe it's real," she said. Boone has no shortage of outdoor activities to participate in which is something Dr. Moran believes keeps her tethered to the area. She enjoys running, particularly trail running on the Boone Fork Trail, hiking with her black Lab, exploring the many shops in Boone, as well as the vineyards by Grandfather Mountain. She also expressed an interest in learning to fly fish.
As much as she enjoys our mountain trails, Dr. Moran is a trailblazer with her pedagogical research. She has a book coming out about using virtual reality (VR) in classrooms to encourage interactive learning with students. In our interview, she showed me a Google Cardboard headset and explained how it works and its educational potential. For example, rather than telling kids to imagine they are someplace, the headset provides an immersive experience for them to virtually be in that place. Say you're reading Shakespeare. Rather than having students imagine they are in the Globe Theatre, Google Cardboard can actually place them inside this legendary venue. Dr. Moran is also finishing up another book on utilizing mobile phones in the classroom to engage students.

Covid-19 has provided adversities to everyone on campus, and student life on campus has completely changed from the way it used to be. Dr. Moran opened up about the challenges she faces as a faculty member. Typically she would go into schools to watch her beginner teachers in order to give them feedback. The only way for her to observe now is through video, which makes it harder to grasp how her student teachers are engaging with their own students in the classroom. Dr. Moran loves going into schools and interacting with children, and she dislikes the fact that she must stay cooped up inside her ivory tower.

Dr. Moran made it clear that she has a certain goal when teaching the future English teachers of the world. She stresses the importance of teachers being their authentic selves when in a classroom full of students. She also stresses the importance of solid relationships with students as the key to being an outstanding and memorable teacher.

"At the end of the day, the students may not remember all the characters in Romeo and Juliet… but they will remember how that teacher made them feel."

She believes that teachers should open themselves up to students because relationships are more important than the material that they teach.
Credits: Written by Alex Dalton, photo supplied by Clarice Moran.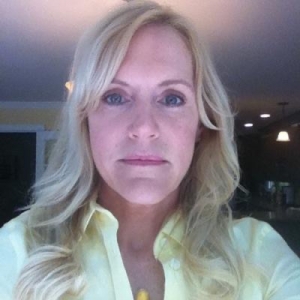 Tags: