From attending kid shows in downtown Brooklyn, to giving speeches about Jean Luc Godard in Princeton, New Jersey. Dr. Leon Lewis has been around the block when it comes to film.
Lewis grew up in Brooklyn, New York, a cultural hub for films. As a child he attended "kiddie shows" where 20 cartoons would be shown in succession at the local "movie palaces." "20 cartoons… and at the end, I was ready for more." His first introduction to adults on the big screen was through the medium of comedy shorts such as "The Three Stooges." These early silver screen experiences are what sparked Lewis' enthusiasm for film, but his passion exploded once he began to observe the work of foreign art house directors.
Lewis went to Oberlin college for undergrad, and it was there that he was exposed to the magnificent works of Frederico Fellini, Ingmar Bergman, and Akira Kurosawa. While working in the city during the summer, Lewis would go to the upper east side for a show at 8:00 at classy theaters like The Beekman for major summer blockbusters like Goldfinger, then downtown to Greenwich Village for art-house indie films, and then after midnight to 42nd street for racy noirs. The New Hollywood movement in film is what really inspired Lewis to study it. Experimental American directors were changing the shape of cinema around the world and Lewis was entranced.
Once Lewis finished up his masters degree at the University of Pennsylvania, he attended State University of New York to receive his doctorate. Not only was he attending school but he was also, writing film reviews, teaching night classes, and even helping out with production for small films. At around this time, he was asked to give a speech at the American Society of Institutions in Princeton, New Jersey. Lewis felt out of place as the room was filled with top level academics; however, he had decided on a topic revolving around Jean-Luc Godard and his perspective on aesthetics in film. What Lewis didn't know was that the chair of the English department at NYU was in the audience; Lewis did so well that he was offered a job teaching there. After leaving NYU, Lewis began writing film reviews and articles for various publications, until he found out about an opening at Appalachian State where he has built his career ever since.
Lewis has many inspirations for his love of film but John Alton, famed film-noir cinematographer, is his biggest. My next piece will focus on his latest book on John Alton.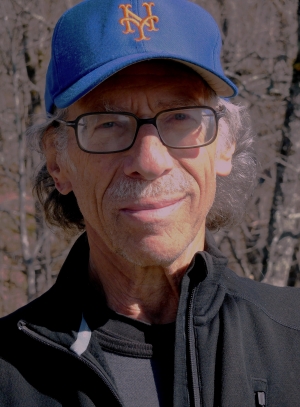 Tags: