English Capstone Day December 2, 2020
Come join us for Capstone Day 2020! The schedule for Capstone Day on December 2 is as follows:
9:10 am - 9:30 am - Welcome session. Chair's general remarks

9:30 am - 9:40 am - Break 1

9:40 am - 10:35 am - Concurrent Panels A. Four simultaneous panels (3-4 presenters each, 10 mins. per presenter + 10-15 minutes for Q&A)

10:35 am - 10:50 am - Break 2

10:50 am - 11: 45 am - Concurrent Panels B. our simultaneous panels (3-4 presenters each, 10 mins. per presenter + 10-15 minutes for Q&A)

11:45 am - 12:00 pm - Break 3

12:00 pm - 1:00 pm - Keynote Presentation


Concurrent Panels A: 9:40 am - 10:35 am
Panel A1: Coming of Age (Creative Writing)
Cassidy Torrey, "Growing Pains: the Things That Keep Me Awake"

Malik Miller, "First Impressions of Adulthood"

Mack Doebler, "The Recipe"

Caleb LeJeune, "Depression and Me"

Panel A2: Affect and Queerness (Creative Writing)
Jaimes Wishon, "Evil as a Wet Hen"

Dani Woolard, "The Merrow's Cove"

Clio A. Shannon, "Deer"

Riley Bennett, "Show Me You Love Me: Volumes 1-5"

Panel A3: Professional Portfolios (Professional Writing)
Caroline Boyd, Professional Portfolio

Caroline Wilson, Professional Portfolio

Emily Ramsey, Professional Portfolio

Noah Williams, Professional Portfolio

Panel A4: Environmentalism and Social Justice (Lit. Studies)
Abby Jo Fleck, "Gender representation and the reflections of environmentalism"

Callie A. Gunzenhauser, "Transformative Storytelling: Justice and the Nation-State in Speculative Fiction"

Emma S. Lynch, "Parable of the Sower, Statelessness, and Land Reclamation by Indigenous Peoples"


Concurrent Panels B: 10:50 am - 11:45 am
Panel B1: Characters and Metaphors (Film Studies)
Moderator: Craig Fischer
Erykah Sutton, "Identity in Tim Burton's Films"

George Ekholm, "Eating Hippies: The Texas Chainsaw Massacre and the downfall of the counterculture"

Lex Boffemmyer, "Bodies Without Organs: Gender Beyond the Zombie Apocalypse"
Panel B2: Myth, Magic, and Legend (Literary Studies)
Moderator: Jill Ehnenn
Jon Henderson, "Caliban and Caribbean Politics: Deconstructing Colonial Narratives"

Kaleo Yee, "A Polytheist Examination of the Role of Prometheus in Mary Shelley's Frankenstein"

Meredith Nanney, "The Authenticity of Arthurian Legend in Mary Pope Osborne's "Magic Tree House"
Panel B3: Memory, Belonging, Labor (Creative Writing)
Moderator: Zack Vernon
Mac Utter, "Backseat Driver"

Saylor Ferguson, "The Valley"

Kat Sokol, "The Dashwood Donut Emporium is Now Hiring"

Warren H. Huntsman IV, "Meat Camp Heritage"
Panel B4: Action, Creation, Flash (Creative Writing)
Moderator: Bruce Dick
Sierra Flynn, "The Fool"

Preston Hadley, "Transforming the Intangible"

Ethan Varner, "Creating Creations"

Parker M. Claus, "The Ride of the Deathbelle"
"Multiculturalism in the Coal Mines: Examining the History of Appalachian Activism in the Age of Black Lives Matter."
Keynote Presentation: 12:00 pm - 1:00 pm
Dr. Mich Nyawalo (Xavier University)
This keynote will examine how some Appalachian activists have instrumentalized the history of protests and uprisings by coal miners in the region as a way of reading and engaging with the state violence that ignited the Black Lives Matter protests. In this context, the diverse coalition of Italian born immigrants, African American miners, and white US-American born miners who banded together to protest better working conditions has provided a regional historical background from which these activists are attempting to legitimize the need for multiracial coalition building in the region. The coalminers' uprising, which culminated in the 1921 Battle of Blair Mountain, has also been highlighted by these activists to foreground the legitimacy of protests and resistance to corporate and state violence—including those that disproportionately affect Black lives. This presentation will therefore focus on the contemporary relevance and enduring legacy of the Battle of Blair Mountain and the diverse coalition of coal miners who found common cause in ways that transcended both national origin and racial boundaries.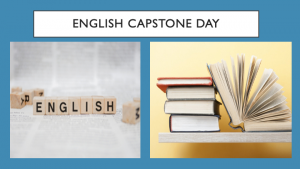 Tags: