Academic Specialty:
20th Century American and British Literature; Film
Education:
B. A. Oberlin College
M. A. University of Pennsylvania
Ph. D. State University of New York at Buffalo
Leon Lewis taught at Long Island University in Brooklyn, NY, the New York University Film School, and at the University College of Wales at Aberystwyth prior to his appointment at Appalachian State University, where he founded and directed the Film Program for twenty-five years when he joined the Department of English. He is the author of Henry Miller: The Major Writings (Schocken/.Random House, 1986); Eccentric Individuality in William Kotzwinkle's The Fan Man, E. T., Doctor Rat, and other works of Fantasy and Fiction (The Edwin Mellen Press, 2002); and is the translator of Gilbert Michlin's Of No Interest to the Nation: A Jewish Family in France, 1925-1945 (Wayne State University Press, 2004). He edited Robert M. Young: Essays on the Films (2005) and John Alton: Essays on the Cinematographer's Art and Craft (2020), both from McFarland and Co., Publishers. He is currently working on a study of the French filmmaker Jean-Pierre Melville.
Selected Publications
"Robert Frost:'s 'Mending Wall': Poetry as/is philosophical excursus." The Literary Encyclopedia, London, UK. www litencyc.com.
"Perceptions of Paranormal Plausibility: Method and Manipulation in The Evil Dead." The Many Lives of The Evil Dead: Essays on the Cult Film Franchise, McFarland & Co., Publishers, 34-39, 2020.
"Black Mountain Memories: Books and Their Makers," Appalachian Journal, BLACK MOUNTAIN COLLEGE Special Edition, Volume 44 Numbers 3-4/Volume 45 Numbers 1-2, 2017-2018, 280-287.
"Gary Snyder: A Logger's Spirit, A Woodman's Soul:" Cold Mountain Review. Special Issue on Forests, Fall 2016, 45-59.
Sherman Alexie: Critical Insight Series (Salem Press); Hackensack, NJ, 2011.
"Famous Long Ago: Or Frost Among the Infinities," Shenandoah, Volume 58, Number 1, Spring/Summer, 2008, 157-164." Aural Invention as Floral Splendor: Louis Zukofsky's Vision of Natural Beauty in '80 Flowers,' "The Writer's Chronicle, February 2008, 24-29.
"E. E. Cummings," Great American Writers: Twentieth Century, Marshall Cavendish, NY: 2002, 311-332.
"Salman Rushdie: Beyond the Satanic Verses: The Moor's Last Sigh and The Ground Beneath Her Feet: Beacham's Encyclopedia of Popular Fiction, Vol. 12, Gale Research, 2000; 115-125; 267-276.
"William S. Burroughs," American Novelists Since World War II, 4th Series. The Dictionary of Literary Biography, Volume 152, Gale Research, 1995; 14-34.
Critical/Analytical Essays on Short Fiction and Novels
Bernard Malamud, "The Magic Barrel;" John Cheever, "The Swimmer;" Raymond Carver , "Cathedral," Ernest Hemingway, "Hills Like White Elephants," John Updike, "Separating," Robert Stone, Bear and His Daughter, John Irving, The World According To Garp, Michael Chabon, Telegraph Avenue, Martin Amis, State of England, Eavan Boland, Domestic Violence, The Literary Encyclopedia, www.litencyc. London, U. K.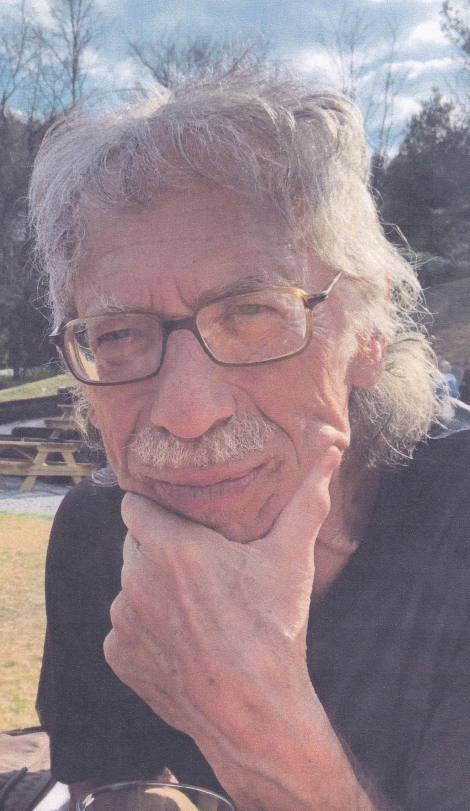 Title:

Professor Emeritus, Senior Lecturer
Department:

Department of English

Email address: Email me

Phone: (828) 262-2329
Office address
Sanford Hall 244