Jessica Cory is new to Appalachian State University, arriving Fall 2023. Prior to coming to ASU, she taught composition, rhetoric, technical communication, and literature courses at other UNC System institutions and NC community colleges. She also has prior experience as a writing center tutor in several writing centers and served as a writing center administrator in Beaufort Count Community College's and Pitt Community College's writing centers. Prior to working in higher ed, she worked in the human services field, particularly with mental and behavioral health.
Academic Specialty:
Native American/Indigenous literature
African American environmental literature
Appalachian environmental literature
Nature Writing/Environmental Justice Writing/Ecocriticism
Poetry/Poetics
Education:
Ph.D., English, University of North Carolina at Greensboro (ABD, in progress)
Graduate Certificate in Multicultural and Transnational Literature, East Carolina University
M.A., English with concentration in Creative Writing, Poetry, East Carolina University
B.A., English, Ohio University
Selected publications:
Books
(co-editor with Laura Wright). Appalachian Ecocriticism and the Paradox of Place (U of Georgia P, 2023)
(ed.) Mountains Piled upon Mountains: Appalachian Nature Writing in the Anthropocene (West Virginia UP, 2019)
Recent articles and book chapters
"Unsilencing Indigeneity: Appalachian Studies, Appalachian Ecologies, and the Continuation of Settler Colonialism," Deviant Hollers: Queering Appalachian Econormative Ecologies, Eds. Zane McNeill and Rebecca Scott. U of Kentucky P, forthcoming 2024.
"Dreaming a Decolonized Climate: Indigenous Technologies and Relations of Class and Kinship in Cherie Dimaline's The Marrow Thieves," Cli-fi and Class: Socioeconomic Justice in Contemporary American Climate Fiction. Eds. Debra Rosenthal and Jason de Lara Molesky. U of Virginia P, forthcoming 2023.
"The Politics of Recognition and the Power of Place in Lumbee Women's Poetry," special issue of North Carolina Literary Review on Native American Literature of North Carolina. Ed. Kirsten Squint, vol. 32, 2023, 88-105.
"Blue Balls: Masculinity and Hypothermia in the Short Stories of Ron Rash," special issue of The Journal of Short Story in English on the short stories of Ron Rash. Eds. Frédérique Spill and Randall Wilhelm, vol. 74, 2021, 123-136.
"'Wildness Was Nothing to Admire': African American Environmental Thought and the Importance of Place in Stephanie Powell Watts' No One is Coming to Save Us," special feature in North Carolina Literary Review on North Carolina African American literature, Ed. Margaret Bauer. June 2019, 19-31.
Poems and creative non-fiction have been published in Women Speak (multiple volumes), North Dakota Quarterly, Still: The Journal, Change Seven, Pine Mountain Sand & Gravel, Appalachian Review, MIDLVLMAG, Heron Tree, Literary Heist, Appalachian Places, Reckon Review, Green Ink Poetry, The Whisky Blot, The Anthology of Appalachian Writers, AvantAppal(achia), Northern Appalachia Review and other wonderful venues. Two of her poems were finalists in the 2017 and 2019 Still: The Journal poetry contests.
Academic website: https://www.jessicascory.com/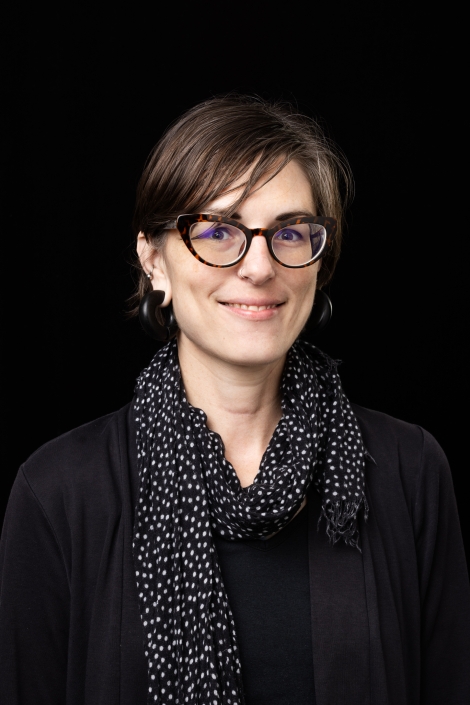 Title:

Lecturer
Department:

English
Office address
Sanford 329
Office hours MWF 10-10:45 AM, MW 12-2 PM, and by appointment