Belinda Walzer
Assistant Professor of English
Rhetoric and Writing Studies Program

Academic Specialty:
Rhetoric and Composition
Human Rights rhetoric and literature
Temporalty
Rhetorics of resistance
Postcolonial studies and global Anglophone literature
Diversity and inclusion in composition studies
Critical theory
Cultural studies
Gender studies
Postcolonial literature
World literature
Technical and professional writing.
Education:
Ph.D, English University of North Carolina at Greensboro (2012)
M.A. English Rhetoric and Composition, UNCG (2006)
Post-baccalaureate Certificate, Women's and Gender Studies, UNCG (2008)
B.A. English and Environmental Studies, Ohio Wesleyan University (2003).
Bio:
Belinda Walzer joined the Appalachian State University English faculty in the Rhetoric and Composition program in Fall 2018. Prior to ASU, she was Director of the Writing Center and an Assistant Teaching Professor in the English Department's Writing Program at Northeastern University. Before Northeastern, she was faculty at Wake Forest University and a graduate instructor at the University of North Carolina at Greensboro where she won the Outstanding Graduate Teacher award at the department and college level. While completing her PhD, she spent time as a Research Associate at the American University of Beirut in Lebanon. Walzer's research focuses on human rights and temporality and international higher education. She has won several curriculum innovation and research grants around international higher education and social justice research. She has experience teaching first year and advanced writing, rhetorical studies, advocacy writing, community writing, composition studies, gender studies, human rights and literature, postcolonial studies as well as graduate courses in global studies and human rights.
Selected Publications
Books:

The Right Time: Human Rights, Temporality, and Rhetorical Invention (in progress)
How do certain kinds of violence become recognizable as human rights violations? Moreover, how do human rights claims get heard within predetermined discursive and material frames of recognition? This book takes up these questions and examines how precarious populations stake human rights claims out of impossible rhetorical situations. As Hannah Arendt tells us, it is precisely the moment of violation in which claimants seek rights that they are stripped of the very humanity and personhood upon which their rights claims are based. Thus, the book takes as a fundamental premise that for precarious populations it is simultaneously always the right time and never the right time to stake a rights claim.
Peer Reviewed Articles and Book Chapters:
"Novel Violence." Philosophy & Rhetoric: Special issue In the Midst of COVID-19, vol. 53 no. 3, 2020, p. 344-350.
"Precaritization in the Security State: Ambient Akairos in Mohamedou Ould Slahi's Guantánamo Diary:" Co-authored with Alexandra Moore. Precarious Rhetorics. Ed. Wendy S. Hesford; Adela C. Licona; Christa Teston. First Issue of New Directions in Rhetoric and Materiality, published by The Ohio State University Press, 2018.
"The Public Fallout of the Humanities' Crisis: Critiquing the Public Turn in Rhetoric and Composition Studies." Co-authored with Tonya Ritola and Mary Beth Pennington. Rendezvous Journal of Arts and Letters (Crisis in the Humanities Special Edition). Idaho State University. 43.1 (2017): 95-109.
"Kairos and Comics: Reading Human Rights Intercontextually in Joe Sacco's Graphic Narratives." Co-authored with Rose Brister. Human Rights and Cultural Forms. Spec. issue of College Literature. 40.3 (Summer 2013): 138-155.
"The Right Time For Rhetoric: Normativity, Kairos, And Human Rights" Routledge Companion to Literature and Human Rights. Eds. Sophia McClennen and Alexandra Schultheis Moore. Fall 2015: 433-440.
"Rhetorical Approaches to Teaching Human Rights: The Pedagogy of Speak Truth to Power." Teaching Human Rights in Literary and Cultural Studies. Eds. Elizabeth Swanson Goldberg and Alexandra Schultheis Moore. Modern Language Association Options for Teaching Series. Fall 2015: 236-246.
Reviews:
Review Essay of Deliberative Acts: Democracy, Rhetoric, and Rights by Arabella Lyon. Philosophy & Rhetoric 48.1 (2015): 107-116.
"Rights, Relativism, and Truth" Rev. of Decolonization and the Evolution of International Human Rights. Roland Burke. Spec. Issue of American Book Review. May/June 2015, Vol. 36 Issue 4, p10
Rev. of Inventing Human Rights, by Lynn Hunt. Human Rights and Literary Forms. Spec. issue of Comparative Literature Studies 46.1 (2009): 193-196.
Recent Conference Presentations:
"Framing Rights through Everyday Violence: Comics, Human Rights, and Temporality." Law Humanities and Culture, Ottawa Canada, March 2019
"Structural Violence: Terrain Vague, Temporality, and Transformation." Recognition Reparation Reconciliation: The Light and Shadow of Historical Trauma Conference, Stellenbosch, South Africa, December 2018
"Reinventing Normativity: Adaptive Coercion and Ambient Power in the Everyday." Rhetoric Society of America, Minneapolis MN, May 2018
"Violent Rhetoric/Rhetorical Violence: Human Rights, Resistance, and Weaponizing of Language." Conference on College Composition and Communication, Kansas City, MO, March 2018
"Indivisible Rights: Feminist Rhetorical Responses to "Indivisible: A Guide to Resisting the Trump Agenda." Feminisms and Rhetorics, Dayton OH, October 2017
"Negotiating Literacy: Tutor Reflection and Approaches in Multilingual Cross-Cultural Writing Center Sessions." Conference on College Composition and Communication. Portland OR, March 2017
"Toward A Rhetoric of Everyday Violence." Human Rights and Everyday Violence, Presidential Theme Panel, Modern Language Association, Philadelphia PA, January 2017
"Boundary Work: The Story of a Partnership between an Urban High School, a Nonprofit Youth Writing Center, and a University Writing Program" Co-Presenter with Neal Lerner, International Writing Center Association, Denver, CO, October 2016
"Negotiating Institutional Alliances for Writing Program Administrators." Conference on Writing Program Administration, Raleigh, NC, July 2016
"Inventing Forms: Human Rights Doxa and Akairos in Guantanamo Diaries." Panel: Structures of Imprisonment: Rhetoric and Change in 21st Century Prison Activism. Rhetoric Society of America, Atlanta, GA, May 2016
"Hearing the Hearing: The Law as Rhetoric and Human Rights Doxa." Panel: Rhetoric and Ethics in Perspective: Virtue, Change, and Human Rights. Rhetoric Society of America, Atlanta, GA, May 2016
"Rhetorical Limits: Disciplining Human Rights and Rhetoric." Panel: Human Rights and Literature: Critical Reflections and New Directions, American Comparative Literature Association, Boston, MA, March 2016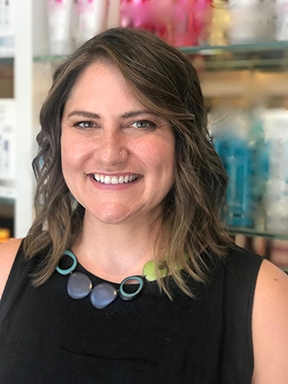 Title:

Assistant Professor
Department:

Department of English

Email address: Email me

Phone: (828) 262-8014
Office address
Sanford Hall 518
Mailing address
walzerbl@appstate.edu