Academic Specialty:
Having grown up in a low-literacy community, Ashleigh Bryant Phillips' work is centered in orality and explores sound, memory, and identity. She's interested in the historical systems rural people have created in order to survive, including self-taught art, and agricultural and religious practices. Her work also aims to document how generational trauma/poverty, and inequalities in modern healthcare, technology, and education continuously effect rural life. In storytelling, Phillips is drawn to voice-driven narratives that experiment with genre and form. And her pedagogy is informed by careful self-reflection and intuitive play. She's given readings from Manhattan to Methodist Women's clubs and her stories have been translated into Italian and Urdu. Learn more about Ashleigh Bryant Phillips here.
Education:
M.F.A., Creative Writing, University of North Carolina Wilmington
B.A., English, Meredith College
Selected Publications:
Full-Length
Sleepovers

Published in 2020 by Hub City Press.
Winner of the 2019 C. Michael Curtis Short Story Book Prize, selected by Lauren Groff.
Longlisted for The 2020 Story Prize.
Featured in the Paris Review, the New Yorker, Poets & Writers, and Publisher's Weekly.
Translations
Sleepovers. Forthcoming from Bompiani in 2022.
"Lorene." Forthcoming in معاصر امریکی کہانی, ed. Muhammad Sheeraz Dasti, Pakistan Academy of Letters, 2022.
"Palladineve Jr." Pidgin Edizioni. 2020.
Short Stories
"An Unspoken." the Paris Review. Spring 2020.
"The Virgin." Oxford American. Spring 2020.
"Charlie Elliott." 3:AM Magazine. September 2019.
"The Locket." Joyland. September 2019.
"Snowball Jr." New York Tyrant. August 2019.
"Uncle Elmer." Juked. August 2019. Nominated for Best Small Fictions 2020.
"Lorene." People Holding. July 2019.
"June Bugs." Empty House Press. May 2019.
"Shania." Nervous Breakdown. January 2019.
"Sleepovers." Hobart. December 2018. Selected for Best Small Fictions 2019.
Essays
"Two Places At Once." Southwest Review. July 2022.
"Rural Stories: A List." Literary Hub. July 2020.
"A Most Righteous Roast." Our State. November 2018.
"The Light and Stars." X-R-A-Y. May 2018.
"There By Faith I Received My Sight." DrDOCTOR. November 2017.
Poetry
"Easter Sunday Service." Nervous Breakdown. April 2021.
"Loretta Lynn Hymn" and "Reuniting in your Telegraph Apt Oakland CA." Scalawag. May 2019.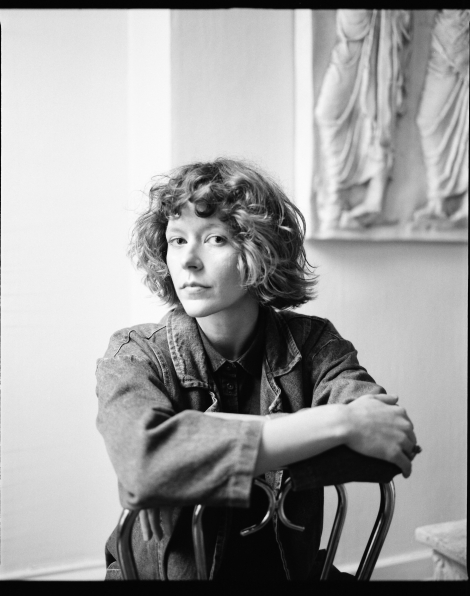 Title:

Visiting Assistant Professor
Department:

English

Email address: Email me
Office address
Sanford 435