VWS Spring 2023 Poet Nickole Brown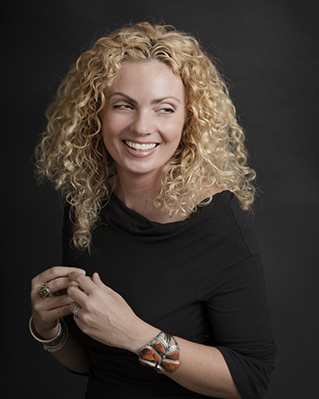 April 27
Reading 6-7:30 pm
Craft Talk TBD
Plemmons Student Union 201B Table Rock Room
Library guide to Nickole Brown
Nickole Brown received her MFA from the Vermont College, studied literature at Oxford University, and was the editorial assistant for the late Hunter S. Thompson. She worked at Sarabande Books for ten years. Her first collection, Sister, a novel-in-poems, was first published in 2007 by Red Hen Press and a new edition was reissued by Sibling Rivalry Press in 2018. Her second book, a biography-in-poems called Fanny Says, came out from BOA Editions in 2015, and the audio book of that collection became available in 2017. She was an Assistant Professor at the University of Arkansas at Little Rock for four years until she gave up her beloved time in the classroom in hope of writing full time. Currently, she is the Editor for the Marie Alexander Poetry Series and teaches periodically at a number of places, including the Sewanee School of Letters MFA Program, the Great Smokies Writing Program at UNCA, and the Hindman Settlement School.
She lives with her wife, poet Jessica Jacobs, in Asheville, North Carolina, where she volunteers at three different animal sanctuaries. Currently, she's at work on a bestiary of sorts about these animals, but it won't consist of the kind of pastorals that always made her (and most of the working-class folks she knows) feel shut out of nature and the writing about it—these poems speak in a queer, Southern-trash-talking kind of way about nature beautiful, but damaged and dangerous. The first of these new poems won Rattle's Chapbook Contest with the publication of To Those Who Were Our First Gods in 2018. A second chapbook from this project, an essay-in-poems called The Donkey Elegies, was published by Sibling Rivalry in January 2020. With Jessica Jacobs, she is the co-author of Write It, a collection of writing prompts from Spruce Books, an imprint of Penguin/Random House.
"Nickole Brown creates a new language for our relationships with non-human animals. Her poems are founded on fully embodied listening and yield insights that unify mind, body, and emotions. At a time when such inner and outer connections are too often severed, her poems show us the possibility of wholeness."
—David George Haskell, author of The Songs of Trees and the Pulitzer-finalist The Forest Unseen
"Brown is a savior of wild creatures, a lover of animals, an angel in waiting, a rescuer, a story teller."
—Washington Independent Review of Books (January 2019 Examplars, Grace Cavalieri)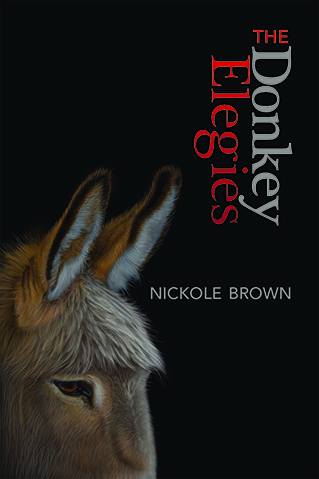 "We no longer live lives close to those necessary others who are here with us, the animals, and so there is in us a great lack—of wisdom, of empathy, of attention. For this, Nickole Brown's book-length poem The Donkey Elegies might well be first remedy. With great wisdom and empathy, and with exquisite attention to history, culture, language, gender, memory, and the beautiful, weary world about us, Brown allows us to truly see and for a blessed moment be with that most humble of beasts, and in so doing she challenges us to turn to the holinesses in our own worlds, to hold them close—closer yet."
The 2022-23 season is dedicated to the memory of Amy Greer, beloved colleague and friend.