VWS Spring 2023 Poet Jessica Jacobs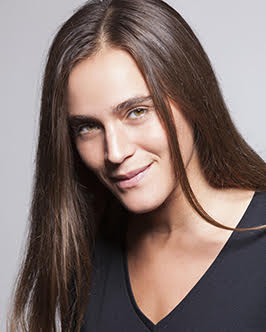 Thursday, April 27
Reading 6-7:30 pm
Craft Talk TBD
Plemmons Student Union 201B Table Rock Room
Library guide to Jessica Jacobs
Jessica Jacobs is the author of Take Me with You, Wherever You're Going (Four Way Books), named one of Library Journal's Best Poetry Books of the year, winner of the Devil's Kitchen Reading Award from Southern Illinois University and the Goldie Award from the Golden Crown Literary Society, and a finalist for the Brockman-Campbell, American Fiction, Eric Hoffer, and Julie Suk Book Awards. Her debut collection, Pelvis with Distance (White Pine Press), won the New Mexico Book Award in Poetry, was an Over the Rainbow selection by the American Library Association and a finalist for the Lambda Literary and Julie Suk Awards. Her chapbook In Whatever Light Left to Us was published by Sibling Rivalry Press.
Jacobs holds an M.F.A. from Purdue University, where she served as the Editor-in-Chief of Sycamore Review, and a B.A. from Smith College. Her poetry, essays, and fiction have appeared or are forthcoming in publications including Orion, Ploughshares, Image, and New England Review. An avid long-distance runner, Jessica has worked as a rock-climbing instructor, bartender, and professor—leading workshops around the country and teaching for Hendrix College, UNC-Wilmington's MFA program, and Writing Workshops in Greece, among other programs—and now serves as the Chapbook Editor of Beloit Poetry Journal.
She lives in Asheville, North Carolina, with her wife, the poet Nickole Brown, with whom she has co-authored Write It!, a collection of writing prompts from Spruce Books, an imprint of Penguin/Random House.
She is currently at work on parallel collections of essays and poems exploring spirituality, Torah, and Midrash.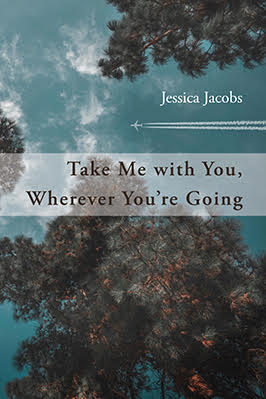 ABOUT Take Me With You, Wherever You're Going
"All great love stories deserve to be written down for history's sake. With Take Me with You, Wherever You're Going, Jessica Jacobs gives us an intimate, sensual, desirous book full of real life hardships and an epic love story of surrender and survival. Rooted in landscape and written with a rich lyrical line, these gorgeous poems pay necessary homage to what truly matters."
—Ada Limón, The Carrying
"From the murky waters of Florida to a rolling blackout in New York City to the windblown fields of the Midwest, Jessica Jacobs refuses to 'confine our darkness to the dark,' expertly illuminating the mysterious topographies of love, desire, and longing. Take Me with You, Wherever You're Going is a collection whose title suggests—and whose pages deliver—an evocative journey. Though, by the time you're done, you'll likely want to stay right where you are: in the vision of this gifted poet, in the glow of these stunning poems."
—Matthew Olzmann, Contradictions in the Design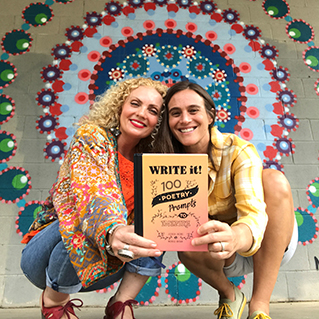 ABOUT WRITE IT! 100 POETRY PROMPTS TO INSPIRE (with Nickole Brown)
"[I]t's time to give yourself a gift or maybe share this lovely volume with your daughter, son, cousin, best pal, teacher, or next-door neighbor. Why not? Why keep talking yourself out of lines you might write? We've all read so many fascinating texts this past year and have had more than enough complicated thoughts. Write It! might be one of the friendliest poetry tool kits/notebooks ever. … Readers will learn about writers and quotations, multiple perspectives, possibilities, and tactics while feeling deeply befriended all the way. Who knows where you might go? I plan to write on every page."
—Naomi Shihab Nye, Young People's Poet Laureate
The 2022-23 season is dedicated to the memory of Amy Greer, beloved colleague and friend.