VWS Spring 2023 Novelist Jessie van Eerden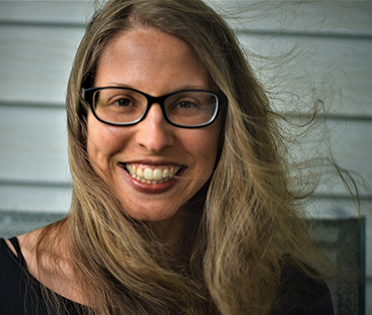 Thursday, March 2 Novelist Jessie van Eerden and Poet Thorpe Moeckel
Reading 6-7:30 pm
Craft Talk TBD
Plemmons Student Union 201B Table Rock Room
Library Guide to Jessie van Eerden
A West Virginia native, Jessie van Eerden holds a BA in English from West Virginia University and an MFA in nonfiction writing from the University of Iowa. Her work has appeared in The Oxford American, River Teeth, Image, Bellingham Review, Willow Springs, Gulf Coast, New England Review, Ruminate, and other publications. Her prose has been selected for inclusion in Eyes Glowing at the Edge of the Woods: Fiction and Poetry from West Virginia (Vandalia Press); Walk Till the Dogs Get Mean (Ohio University Press); Red Holler (Sarabande); Dreams and Inward Journeys: A Rhetoric and Reader for Writers, Seventh Edition (Longman); Jesus Girls: True Tales of Growing Up Female and Evangelical (Cascade Books); and Best American Spiritual Writing (Houghton Mifflin). She was selected as the 2007-2008 Milton Fellow with Image and Seattle Pacific University for work on her first novel, Glorybound (WordFarm, 2012), winner of ForeWord Reviews' 2012 Editor's Choice Fiction Prize. Her second novel, My Radio Radio, is published by Vandalia Press (2016); her collection of portrait essays, The Long Weeping, published by Orison Books (2017), won the 20th annual Foreword INDIES Book of the Year Award in the essay category; and her novel Call It Horses (2021) won the 2019 Dzanc Books Prize for Fiction. She has also been awarded the Gulf Coast Prize in Nonfiction, a Mid Atlantic Arts Foundation Fellowship, and residencies at the Virginia Center for the Creative Arts, Fundación Valparaíso, and Wildacres.
Jessie has taught for twenty years in college classrooms and adult literacy programs, and she directed the low-residency MFA writing program of West Virginia Wesleyan College for seven years. She lives in Roanoke, Virginia and is Associate Professor of Creative Writing at Hollins University as well as the Nonfiction Editor for Orison Books.
https://www.jessievaneerden.com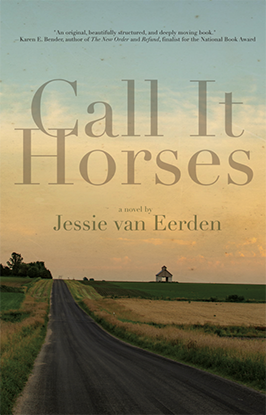 ABOUT CALL IT HORSES:
"Filled with poetry, working-class grit, and undogmatic spirituality, this novel shows us what we gain when we become outlaws in our own lives."
--John Englehardt
"Jessie van Eerden manages, in prose so luminous it feels backlit by the golden hour, to give familiar topics—family, history, grief—their monumental due. But as exact are its descriptions of Appalachian bog and the dusty canyons of West Texas, Call It Horses locates its mystery in the liminal. The westward journey these three women take is filled with take-out meals and cheap hotel rooms, but the novel's most illuminating route is an unsettling and compassionate search for solace."
-–Michael Parker
ABOUT THE LONG WEEPING:
"Traversing the full range of human experiences with grace, The Long Weeping insists that solace awaits on the other side of even the blackest tumult, if only it can be perceived and grasped."
–Foreword Reviews, starred review
The 2022-23 season is dedicated to the memory of Amy Greer, beloved colleague and friend.