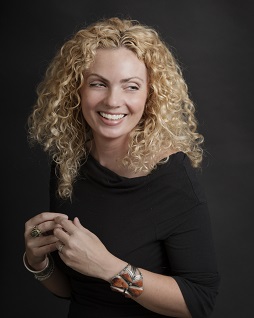 Thursday, March 19
Craft Talk: 2-3: 15 Beacon Heights Room 417, Plemmons Student Union
"Writing in the Age of Loneliness: Eco-Literature & the Writer's Task
We are now in the throes of a sixth mass extinction of plants and animals. Some call it the Anthropocene, but biologist E.O. Wilson said it may be called by scientists and poets alike the Eremozoic, meaning "The Age of Loneliness." If we take the worries of climate change and habitat destruction seriously—and in this lonely age potentially bereft of our fellow creatures—how can we help but feel an incapacitating sense of hopelessness that threatens to render things like literature and poems utterly useless? In this intensive, we'll strive together to find ways past this potentially debilitating hurdle. We'll ask questions that instead of silencing ourselves will urge us on: What is our responsibility as writers to this epoch? Can the average working person with limited access to nature make any difference? How might we depict the suffering of non-human but sentient beings? How can one write about plants and animals without producing work that is sentimental, overly personified, flat-lined with facts, or, worse, rendered incapable of communicating from its own rage? What impact can we make with our words?
Reading: 7:30 pm Table Rock Room 201B
Nickole Brown received her MFA from the Vermont College, studied literature at Oxford University, and was the editorial assistant for the late Hunter S. Thompson. She worked at Sarabande Books for ten years. Her first collection, Sister, a novel-in-poems, was first published in 2007 by Red Hen Press and a new edition was reissued by Sibling Rivalry Press in 2018. Her second book, a biography-in-poems called Fanny Says, came out from BOA Editions in 2015, and the audio book of that collection became available in 2017. She was an Assistant Professor at the University of Arkansas at Little Rock for four years until she gave up her beloved time in the classroom in hope of writing full time. Currently, she is the Editor for the Marie Alexander Poetry Series and teaches periodically at a number of places, including the Sewanee School of Letters MFA Program, the Great Smokies Writing Program at UNCA, and the Hindman Settlement School. She lives with her wife, poet Jessica Jacobs, in Asheville, where she volunteers at a three different animal sanctuaries. Currently, she's at work on a bestiary of sorts about these animals, but it won't consist of the kind of pastorals that always made her (and most of the working-class folks she knows) feel shut out of nature and the writing about it—these poems speak in a queer, Southern-trash-talking kind of way about nature beautiful, but damaged and dangerous. The first of these new poems won Rattle's Chapbook Contest with the publication of To Those Who Were Our First Gods in 2018. A second chapbook from this project, an essay-in-poems called The Donkey Elegies, will be published by Sibling Rivalry in January 2020.