Academic Specialty:
History and Theory of Comparative Literature and World Literature
The Greco-Roman Tradition in Latin America
Inter-American Colonial Studies
Latin American Revolutionary Film
Classes:
World Literature to 1650 (English 2030)
Limina et Lumina: Films of the Thresholds (English 3174: Topics in Global Cinema)
Office Hours:
Monday & Wednesday, 10:15am—11:45 am; 1:00pm—1:45pm
Tuesday & Thursday, by appointment
Education:
Ph.D., Comparative Literature, The Pennsylvania State University
M.A., Comparative Literature, The Pennsylvania State University
Selected Publications:
* "Cuzco, Urbs et Orbis: Authorial Classicalization in Garcilaso's Comentarios Reales." Hispanic Review 81.2 (2013): 123-44.
* "Contrapuntos órficos: mitografía brasileña y el mito de Orfeo." Latin American Research Review 47.Special Issue (2012): 31-48.
Germán Campos-Muñoz joined the faculty of Appalachian State University in 2014. His research and teaching interests include founding narratives of the Americas, Classical philology and textual criticism, mythologies, world literature, and global cinema. He has published articles on the connections between the Classics and Latin America in Latin American Research Review and Hispanic Review. His current book project is a transhistorical study of the powerful impact of the Greco-Roman tradition on key moments in Latin American history and culture. He is also developing a project that will address the disciplinary history and the pedagogical imperatives of World Literature. Dr. Campos-Muñoz teaches courses on World Literature, Comparative Literature, and Global Cinema.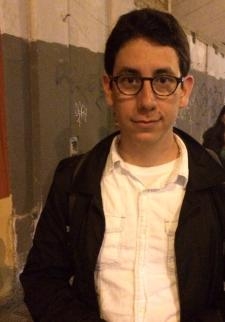 Title:

Assistant Professor
Department:

Department of English

Email address: Email me

Phone: (828) 262-2330
Office address
120A Edwin Duncan