Dr. Measel has received a BA and MA in English with a focus on Professional and Technical writing both from the University of Arkansas at Little Rock. He has also received a P.h.D. in Rhetorics with a focus on Communication and Information Design from Clemson University. He has taught at both universities in various roles and is now a Visiting Assistant Professor here at App State. Currently, he is teaching RC-1000 Expository Writing and ENG-4110 Document Design. Last semester he also taught ENG-1040 World Literature 1650-present. His current teaching style, though heavily altered in the favor of Sonic Rhetorics (the rhetoric of music and sound) has roots in critical pedagogy. His pedagogy and research are also influenced by his ongoing studies of Kenneth Burke, a major figure in literary and rhetorical studies during the 20th Century.
In addition to studying rhetoric and English literature, Measel can also be found listening to and studying music. He even said that "I started composing music for myself in some kind of a serious way when I was 15, and although that part of my life has slowed down a bit, I still dabble in it. I composed and performed something like 12-13 albums with a close friend producing most of them. Some of these were with other musicians, some without. I hope to put some of that music onto the page soon."
This love of music has translated into a love of sonic and multimodal rhetoric. He has published an article recently in The Journal of Multimodal Rhetorics. He tries to employ a pedagogy of Musical Listening in the classroom.
As to why he likes Boone, he was quoted as saying "You can see the mountains facing any direction."
For further information, please visit his website.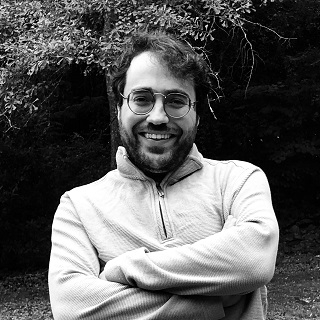 Department:

Department of English

Email address: Email me
Office address
SH 329